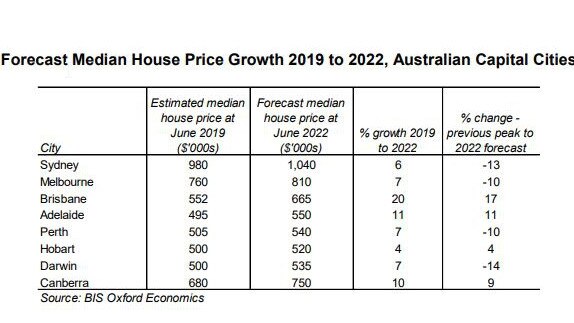 23 Jul

Brisbane to grow by 20% between 2019 and 2022!

The latest report from BIS Oxford Economics has predicted a massive 20% growth in property from 2019 to 2022 in the Brisbane region. Demand is being driven by the relative affordability compared to other cities.

This predicted growth is almost double the nearest Australian State Capital, with other major QLD cities close behind.

Its Residential Property Prospects 2019—2022 has the city's median house price growing at almost double the speed of the nearest growth capitals Adelaide (11 per cent) and Canberra (10 per cent). In contrast, prices in Sydney (6 per cent) and Melbourne) were set to remain in single digits in terms of percentage growth over the three years.

This as the latest Deloitte Access Economics Business Outlook, out Monday, predicted Queensland would be among the biggest beneficiaries of a major shift in the economy, with stimulus coming out of rising coal prices pushed by Chinese demand, expectations that farmers have a better season coming up, and rising housing demand driven by interstate migration.

BIS Oxford Economics associate director Angie Zigomanis expected Brisbane to be a big winner by the end of 2022, bucking the slow recovering coming out of southern markets.

"The next 12 months we still expect (house price growth) to be fairly weak in Brisbane but moving into 2020 is when it will pick up," he told The Courier-Mail.

Wonderful news for all our investors already in this market and great news for those getting in now.